Filme machen. Irgendwas mit Menschen.
"Was machst du so für Filme?"
"Eigentlich über alles, was mich fasziniert."
"Ja, wie jetzt. Irgendwelche Schwerpunkte?"
"Nö. Geschichte, Kultur, Reises, Politik, Wissenschaft. Irgendwie alles."
"Keine Schwerpunkte?"
(Pause) "Eigentlich geht es immer um Menschen."
"Ach, so. Also Portraits?"
"Nee, nicht unbedingt. Aber letztlich geht es doch immer um Menschen, oder?"
"Und sind das dann Reportagen oder Dokus oder was?"
"Alles. Kommt drauf an."
"Dokumentarfilme?"
"Ja, auch."
"Gucke ich ja am liebsten. Also zuhause gucken wir eigentlich nur Arte und so."
"Aha."
"Also, was genau machst du?"
---
Aktuelles
Check out the latest news and information from the blog.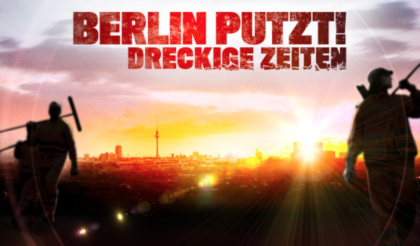 Sie sind die stillen Helden der Großstadt. Ohne sie würde Berlin im Müll und Dreck ersticken: Klofrauen, Putzmänner, Straßenkehrerinnen, Schornsteinfegerinnen, Kackewagenfahrer. Die neue rbb-Dokureihe BERLIN PUTZT! DRECKIGE ZEITEN (5 x 45 Minuten) ist eine Hommage an die vielen Saubermacher, die meistens nachts oder im Stillen unseren Dreck wegmachen. Zusammen mit Florian Schewe habe ich die Gesamtregie für dieses sehr schöne Projekt übernommen.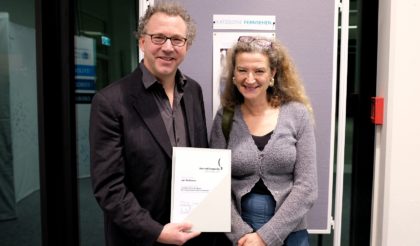 Große Freude! Mein WDR/ARTE-Film DIE SILICON VALLEY REVOLUTION  hat den Journalistenpreis Informatik 2017 in der Kategorie Fernsehen gewonnen. Ausgelobt wurde der Preis von der saarländischen Staatskanzlei – organisiert und mitfinanziert durch das Kompetenzzentrum Informatik an der Universität des Saarlandes sowie die beiden Max-Planck-Institute für Informatik und Softwaresysteme. Zusammen mit Gudrun Wolter, der verantwortlichen WDR-Redakteurin, habe ich den Preis heute in Saarbrücken entgegengenommen.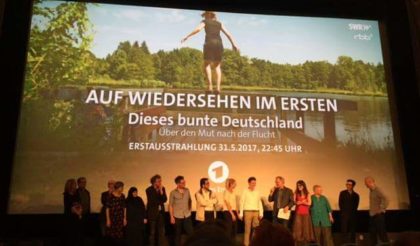 Nach unserer tollen Preview im Kino Babylon (Berlin) und der TV-Ausstrahlung ist DIESES BUNTE DEUTSCHLAND nun in der ARD-Mediathek zu finden.
Die Deutsche Presseagentur urteilt: "Ein Film, der sich Zeit nimmt. Und das ist auch gut so. Weil es um Fragen geht, die sich nicht schnell beantworten lassen. Und weil die Schicksale der Flüchtlinge in Deutschland so viele Facetten haben, dass ein kurzer Blick darauf nicht reicht.