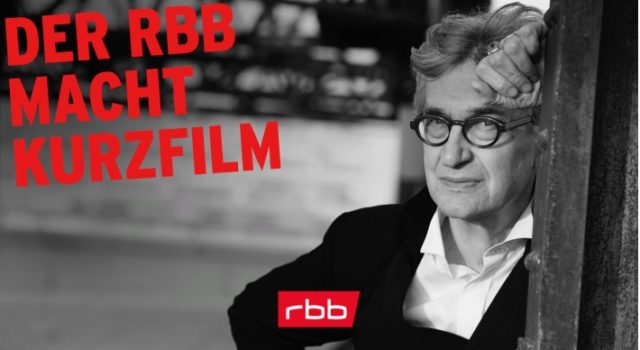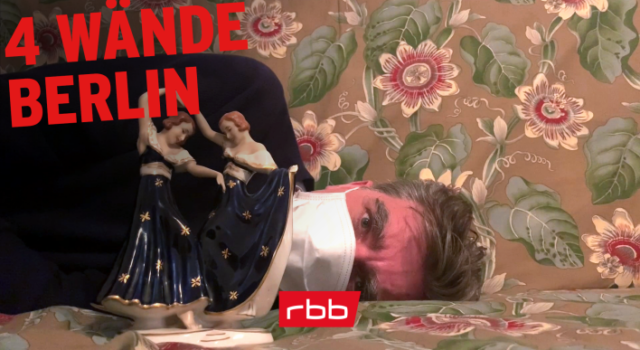 On 01, May 2020 | In | By Jan Tenhaven
4 WALLS BERLIN
It is an extraordinary project in an extraordinary time: in the smallest of spaces, in the shortest of times and without a great deal of technical equipment, 30 filmmakers from Berlin and Brandenburg have described their lives with and in the Corona Crisis on film. The multi-layered contributions by Wim Wenders, Annekatrin Hendel, Maryam Zaree, Volker Heise, Hans-Christian Schmid, Popo Fan, Andreas Dresen and 23 other filmmakers each comprise 120 seconds.
Since April 1, 2020, one of each of the diverse short films has been published daily on rbb television and on the associated social media channels. Now, documentary film director Jan Tenhaven has combined the clips into a 75-minute feature-length film and linked them together in such a way that much more has been created than a mere stringing together of individual short films. 4 Walls Berlin" is an extraordinary cinematic kaleidoscope and complex piece of contemporary history that portrays external circumstances and tells of inner emotional states.
rbb chairwoman Patricia Schlesinger: "Imagination means bringing something creative out of the circumstances. In an unusual action, filmmakers illustrate how their lives in Corona times are shaped in their own four walls; in the process, a broad spectrum of wonderful short films full of hope, closeness and humanity has been created. I am delighted that we are setting an example for the lively and creative film scene in Berlin and Brandenburg."
There are collage-like sequences between the contributions: The director Jan Tenhaven and the editor Oliver Szyza have inserted images of unusually quiet streets, almost empty subway stations and hardly visited hotspots of Berlin, which the cameraman Thomas Lütz has been capturing since April 1st. On the soundtrack, media reports, excerpts from radio news and speeches accompany the pictures.
The project was realized by the production company BASIS BERLIN, curator and head author is Jan Tenhaven. The project is managed by Johannes Unger, Head of Documentary and Current Affairs, rbb Fernsehen.
Source: rbb Press Department
Photo of Wim Wenders: © Peter Lindbergh
Photo of Lutz Pehnert: © Lutz Pehnert
Weblinks (German only):
Watch the film online
Official Website rbb 4 WÄNDE BERLIN – all short films
Article in "Film und TV Kamera"
4 WÄNDE BERLIN at crew united