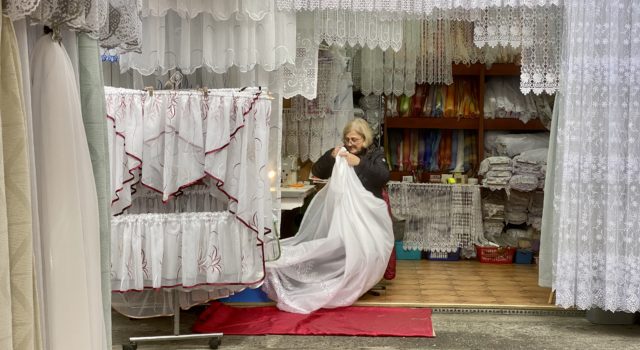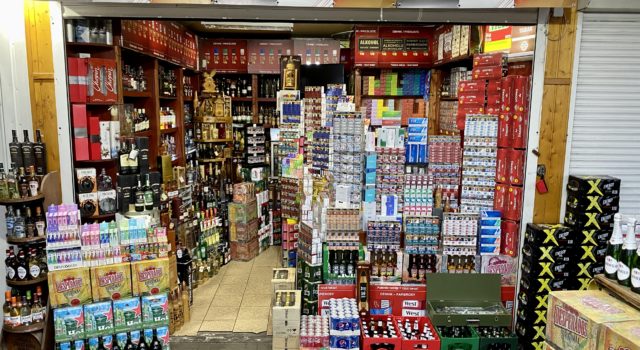 On 28, Mar 2023 | In | By Jan Tenhaven
Price fighters / Life on the Polish Market
Reportage | 32 min. | MDR, ARTE | Hoferichter & Jacobs Filmproduktion | Co-director: Agata Czwarkowska
Prices are skyrocketing everywhere in Europe. Everywhere? No, at a Polish market on the border to Germany, the traders are defying inflation and the crisis. The market in Łęknica is a paradise for German bargain hunters. Cigarettes, petrol, fake brand-name clothes and haircuts – at the cheap bazaar only the law of mercilessly low prices prevails.
When Iwona Sałańdziak and Aneta Lach open their tiny barbershop at eight in the morning, the first customers are already waiting. Then, usually without a word, they cut the hair of the Germans who come to the market in Łęknica for cheap petrol and shopping. A haircut here costs a good half less than on the other side of the Neisse. The market has been famous for its competitive prices for many years. But the two Polish women cannot raise their prices. On the contrary, some Germans even try to haggle. "They just don't understand," says Iwona, shrugging her shoulders, "that our prices have gone up too."
Inflation in Poland is 16% – significantly higher than in Germany. But in the market in Łęknica, none of this can be felt. "Everything here revolves around price," says Beata Oberhoffner, who sells groceries, too. But business is sluggish at the moment – with one exception: Polish butter is carried away by her German customers right away in packs of 30. But Beata's profit margins are puny. To survive, she works seven days a week and drives to the wholesale market at four in the morning.
The picture is similar at Jadwiga Pawlikowska's curtain stand. The 67-year-old would prefer to be retired already, but instead she sews curtains for the Germans at a bargain price. In a rush, no one wants to wait longer than an hour. The cheap bazaar in Łęknica is a fascinating and oppressive microcosm in which the Polish market women fight for the Germans' euros every day.
Jan Tenhaven in the 11KM-Podcast about his film